Prosthetic Technology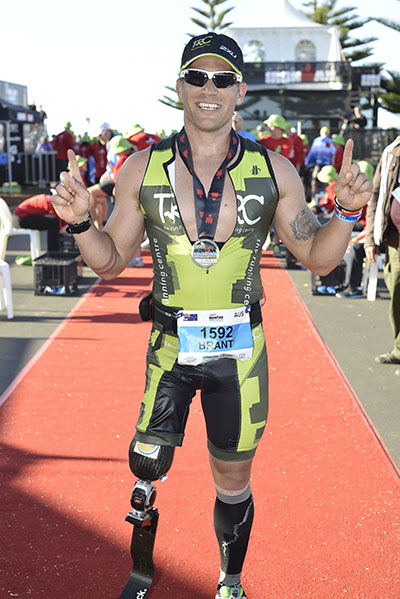 OPS has access to all the latest technological innovations that are available in the Prosthetic and Orthotic profession. We incorporate this technology into Prostheses where appropriate to achieve the best possible function, comfort and safety outcomes for our clients.
OPS Clinicians have vast experience assessing prescribing and using high end technology such as:
Externally powered upper limb prosthesis such as the I-limb, Dynamic arm, Michelangelo Hand and Utah Arm
Highly functional dynamic response prosthetic feet, including the Proprio (as part of Bi-Lateral fitting).
Elevated vacuum systems for improved fit and function Harmony P3, Harmony E-Pulse
Material technology such as pre-preg carbon fibre, flexible more comfortable sockets thermoplastic, silicone and gel interfaces.
---
Prosthetic Technology
I Limb Hand (Touch Bionics)

Utilizing its pulsing and vari-grip features, the I-limb ultra allows the user to increase the strength of their grip while appearing and moving as a natural hand
---
Bebionic Hand (Ottobock)

Bebionic is a commercial prosthetic hand designed to enable amputees to perform everyday activities, that able bodied individuals with 14 different grips and patterns
---
Utah Arm (Motion Control)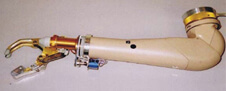 Utah Arm is a leading myoelectric arm for above elbow amputees. High performance wrist rotator compatible with a variety of hands and terminal devices
---
Dynamic Arm (Ottobock)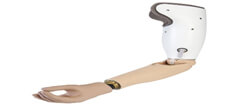 DynamicArm is a myoelectrically-controlled elbow joint driven by an electric motor and is intended users with transhumeral or higher amputation levels
---
Michael Angelo Hand (Ottobock)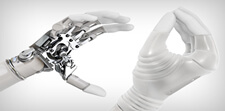 Michelangelo hand restores numerous functions of the natural hand with various gripping options. With its highly natural design, it integrates harmoniously into the natural body image
---
Rush Foot (Rush)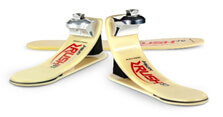 Suitable for moderate to high active users that require a larger range of flexibility and excellent energy return. Unique sole plate and virtually indestructible unique glass composite material
---
Meridium Foot (Ottobock)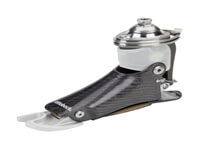 Meridium prosthetic foot offers a high level of security along with increased adaptability and a more natural motion sequence. The unique 4-axle design with hydraulic real-time regulation therefore adjusts itself immediately to the user's walking speed and ground conditions
---
Flex Foot (Ossur)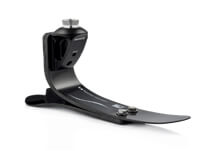 Flex-Foot Assure is ideal as a first prosthesis or a more permanent option for the less active, particularly those experiencing poor vascular health and/or diabetes.
---
AllPro Foot (Fillauer)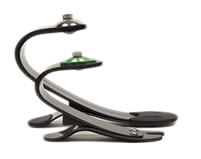 AllPro foot crosses all boundaries, combining high flexibility and dynamic performance into a foot that allows the user to work and play like a pro. Whether walking on a flat surface or traversing steep hills, the AllPro performs to meet the amputee's multiaxial needs
---
Cheater Xplore Foot (Ossur)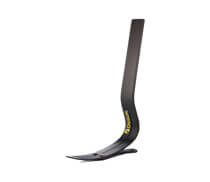 Cheetah Xplore is a unique crossover foot prosthesis inspired by the original Cheetah design. Although primarily designed for everyday use, Cheetah Xplore allows the user to engage in various sports and activities
---
Challenger Foot (Ottobock)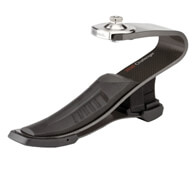 The Challenger is intended to be used without a footshell in low top sports shoes. For transfemoral amputees, the Challenger can be combined with the Genium X3 and Genium mechatronic knee joints
---
Genium Knee (Ottobock)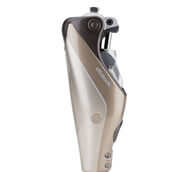 Bilateral users especially benefit from the new deliberate stance function that complements the intuitive stance function. Now, users can also conveniently control their Genium via smartphone with the Cockpit app for Android devices
---
Genium x3 Knee Waterproof (Ottobock)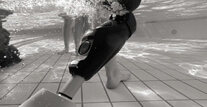 X3 opens up entirely new possibilities: showering, going swimming or at work – since the system is water and corrosion-resistant, it stands up to any ambient conditions
---
Plie Knee (Freedom Innovations)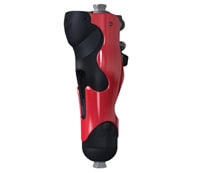 With breakthroughs in microprocessor control, sensors, low power design, custom software applications, Bluetooth integration, and more, we have demonstrated a continued commitment to pushing the boundaries of prosthetic knee technology
---
Rheo3 Knee (Ossur)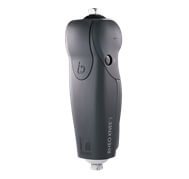 Now weatherproof, the RHEO KNEE 3 provides the most natural knee function among all microprocessor knees because it continuously adapts to the user and the environment while providing excellent stability and safety
---
Symbionic Knee/Foot (Ossur)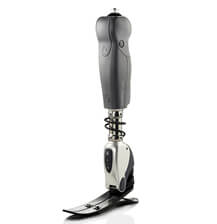 The next generation of integrated prosthesis that combines a microprocessor knee and powered microprocessor ankle with proactive ankle flexion
---
Linx Knee/Foot (Blatchfords)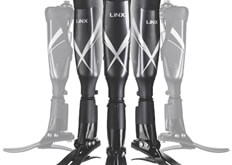 Every element is part of a design whole that balances energy, posture and sensation for a truly captivating walking experience. The revolution is the master controller that coordinates the Linx response so the different parts work together